About Us

---
At Monty's Money Management, we are on a mission to help as many people as possible to get out of debt and build wealth. Sign up today for a FREE Financial Coaching Consultation below to see how we can serve you.
We work to help people eliminate debt, create a budget, start an emergency fund, save for college, payoff your mortgage, plan for retirement, save money and build wealth.
When you are ready to take charge of your current financial situation...TAKE ACTION. Click the button below for a FREE Financial Coaching Consultation Today.
---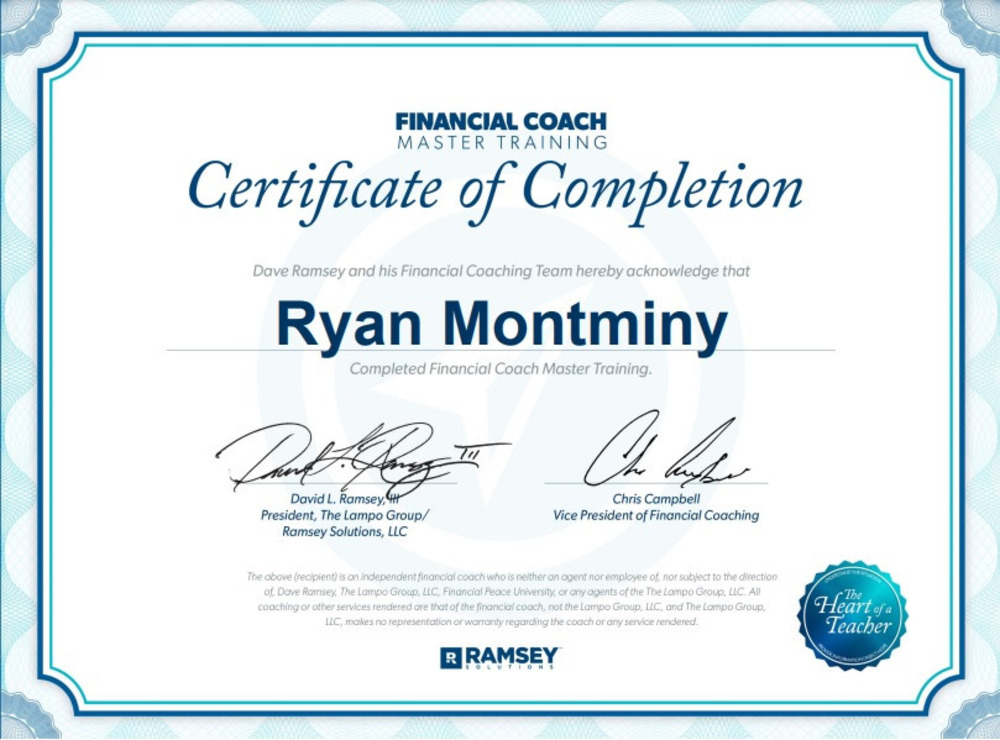 Learn more about how we can help you get out of debt or help you manage your finances to build wealth

Reviews
What our customers write about us
So glad I took part in this unique opportunity. I feel like I can catch my breath financially. My goals for the future are a lot more attainable than they were just a few short months ago. I have learned how to take back control and I can't wait to see how many more things I will accomplish continuing with Monty's Money Management.
Ryan is well versed in the zero-based budget methodology. He helped me realize how little I know about where my money goes and also introduced me to some methods for finding and controlling financial leaks.
My Story...

Hello, My name is Ryan Montminy. I was in debt owing tens of thousands of dollars to credit card companies, car loans, student loans and mismanaged my money through my 20's and 30's. I made mistakes and did stupid things with my money. I got to a place in my life where things were upside down and the credit card bills and my car payments were too high to pay. It was exactly at that time that I met a few vital people that advised me to do a few simple steps, which started my journey toward eliminating my debt and building wealth. Today, I am debt free, have a full emergency fund, am paying off my mortgage early, paying for my kids schooling, saving for retirement and building wealth. Let me help you toward debt elimination and wealth building today.

Ryan Montminy

Ramsey Solutions Master Financial Coach

I am here to serve and guide you on your journey towards financial freedom.

---